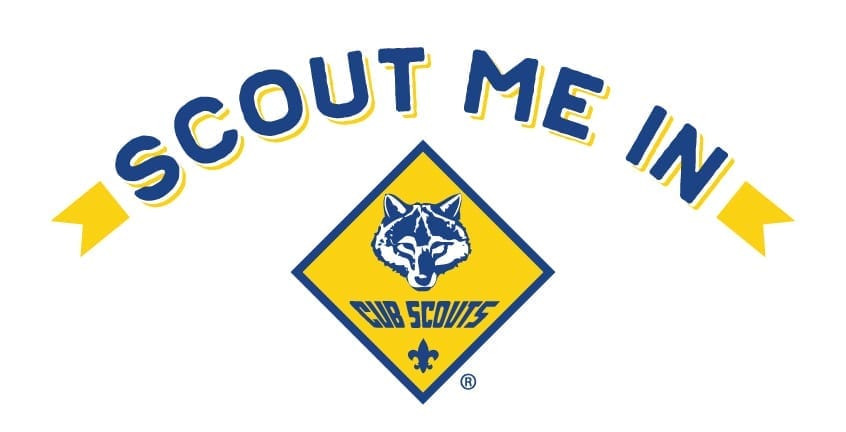 In Scouting, boys and girls start with their best "right now" selves and grow into their best future selves through fun, hands-on learning and achievement, and it all starts with Cub Scouts!
Your child can be right in the middle of all the action, from regular Den and Pack meetings to camping and outdoor adventures to annual Pinewood Derby races—you name it! After all, activities that build citizenship, character, personal fitness, and leadership skills are what's at the heart of Cub Scouting. Plus, given current school closures and other challenges related to the COVID-19 pandemic, these activities are more important than ever. Scouting provides a built-in opportunity for socialization, physical fitness, and more.
But enough from us! Van and Quinn can take it from here…
Sounds fun, right?! Join now and watch your child advance through the Cub Scout ranks, earning badges and becoming Prepared. For Life.™ Here's how:
This year, the Central NC Council is inviting all Kindergarten to 5th Grade Boys and Girls to join in the fun and adventure of Cub Scouts on September 24th from 6-8 PM. When you arrive at the appropriate location for your county (see below), there will be signs directing you to the correct parking spots. Please remain in your car!

Chad Wells - chad.wells@scouting.org
Sign Up Locations: Cannonballers Stadium, Gibson Mill
Rocky River Presbyterian Church
Josh Gibbs - joshua.gibbs@scouting.org
Sign Up Locations: Sun Valley Movie Theater, Weddington Elementary,
Waxhaw Elementary, Union County Agricultural Center

Melissa Ewing - melissa.ewing@scouting.org
Sign Up Locations: Tractor Supply Rockingham & Wadesboro Locations

Dieter Stoelting - dieter.stoelting@scouting.org
Sign Up Locations: Rowan County Fair Grounds

Jesse Crump - jesse.crump@scouting.org
Sign Up Locations: Tractor Supply Albemarle &
Locust Presbyterian Church & Montgomery Community College

Ready to sign up but still have some questions about Scouting? No problem! Check out a few of our Frequently Asked Questions below or email your county's contact for more information.
What do I need to bring?
Your future Scouts!

The name of your family's school and/or church

A form of payment – Cash, Check, or Credit/Debit ($2 Fee)
What is the cost of participating in Scouting?
It is $58.35* to register for the remainder of 2020. This total includes the National Registration Fees and the Local Council Activity & Insurance Fee. This does NOT include any additional Unit Dues, a Scout Handbook, or your Scout's Uniform. However, the Scout Shop often runs a sale on uniforms during the recruitment period.
*Please note that there is also a small, $2 processing fee when paying with a card.
What if I can't attend the One Night event but want to sign up?
Please check out beascout.org or contact the name listed above for your County.
My sign-up location is not near my Church or School. Is there anything closer?
Please check out beascout.org to find alternative Scouting Units.
Is Scouting safe?
Yes! Scouting is safer than ever before. By following CDC guidelines, the CNCC has been able to offer innovative and engaging Scout programming all while remaining safe and virus-free. For example, this Summer we offered a variety of Virtual Merit Badges and hosted a Virtual Campout with a special welcome from NASCAR driver Ryan Newman! We were also able to run a limited capacity Resident Camp and received incredible feedback relating to our COVID-19 safety protocols:
"Health precautions were excellent."
"They are a wonderful team! All of them doing a great job! My daughter spent a wonderful weekend in Barnhardt Weekend Camp Program. Thank you all!"
"We greatly appreciated the flexibility of the staff to change their plans/skills taught based on the make up and desires of the Scouts during the weekend. The Scouts had a great outdoor experience - just what they needed, and precautions seemed appropriate. It was a very busy schedule, but that seemed appropriate for the short event. Thanks!!"
To learn more about Scout Safety and what you can expect when your children join Scouting, please watch the following video or visit scouting.org/health-and-safety.