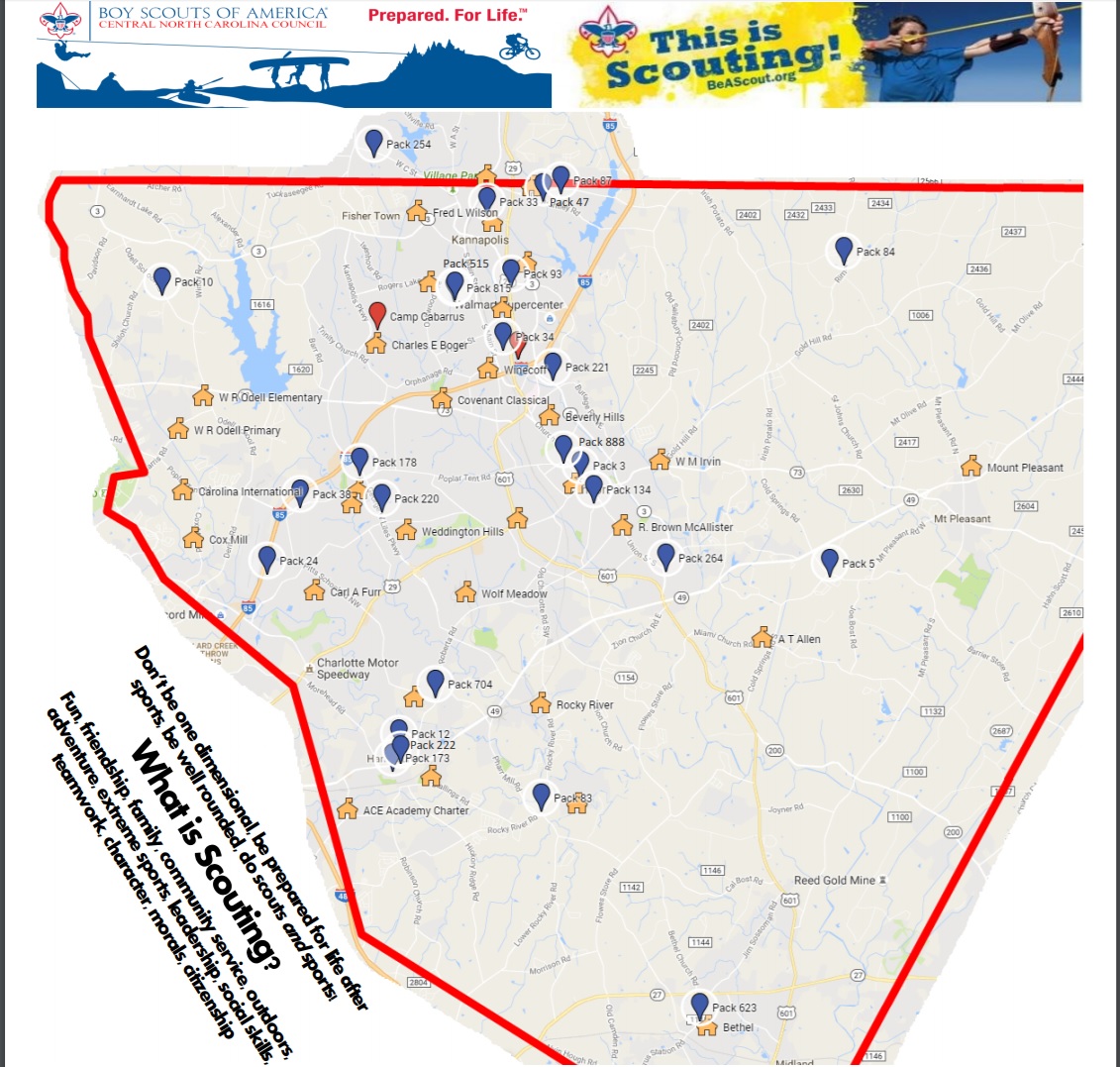 How to choose the right Pack?
1. Choose a Pack that meets on the night you have open in your schedule.
2. Choose a Pack close to home. Make it easy on yourself.
3. Scouting is more fun with friends. Choose a Pack where your son's friends already attend.
4. Choose an active Pack. Do they have a schedule already planned for the year?
5. It's easy to move. If you wind up with a Pack you don't like, it's easy to move to another.
Follow our Facebook page: https://www.facebook.com/groups/229736203714703/
Scroll Down within Map Window or Click here for List of all Units in the district.
View Concord BSA Units in a full screen map