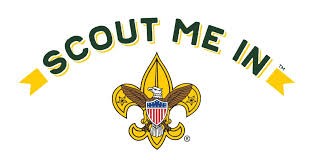 The following awards will be presented at the district banquet on March 9th. Nomination letters should be sent to the address below by Feb. 15th. Letters should state why the person writing the letter feels that the nominee deserves the award. Please go into some detail of activities, positions held, awards earned, and other reasons why you feel the leader deserves this award. That will give us adequate information to make a decision and write the citation for the banquet. Nominees should have more than one year of service. The District Award of Merit nominee needs to have at least three years service and must have participated in district level activities.
If you have any questions, please call Richard Shields 704-254-6181 or email him at Richard@thecarolinatrader.com.
Mail nomination letters to Richard Shields, District Dinner, PO Box 769, Monroe, N.C. 28111-0769
They can also be emailed to Richard@thecarolinatrader.com.