Central North Carolina Council is proud to partner with the: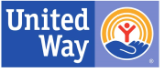 The Bugler Access
In an effort to provide quality and timely information to all leaders, the council is now sending the Bugler in electronic form. The council wants all leaders to receive this important newsletter. If you do not have an active address on file, please inform Kimberly Morrison (Kimberly.Morrison@scouting.org) as soon as possible. In addition to e-mailing
the Bugler to all leaders, the council will also post the newsletter below. Thank you for your service to Scouting!