Central North Carolina Council is proud to partner with the: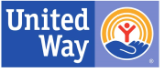 Event Refund & Cancellation Policy
Central NC Council has a NO REFUND Policy.
We make every effort to have enough patches, programs supplies, t-shirts, food or whatever supplies each event requires. In order for that to happen we need to have accurate attendance numbers. Once you have registered for an event we are counting on your attendance and we will be purchasing the needed items for the event. Due to this fact we cannot refund event and activities fees for any reason.